Reindeer Run & Pasta Dinner
SJND Annual Reindeer Run & Ray Ratto Sr. Pasta Dinner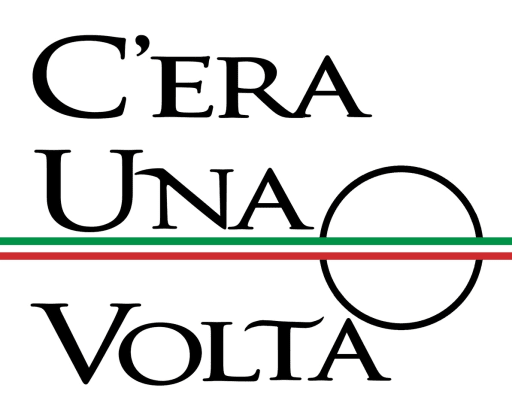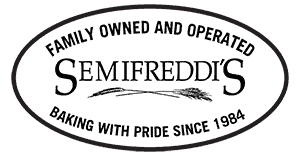 New Combined Event!
This year, SJND Athletics is hosting our annual Ray Ratto Sr. Pasta Dinner with our annual Reindeer Run. As you are purchasing your registration for the race, why not also purchase a post-race pasta meal?
SJND has partnered with local restaurant, Cera Una Volta, to create "Take & Make" pasta kits. The pasta kits include home-made marinara sauce, pasta, and biscotti, and bread to soak up your sauce from Semifreddi's. Each kit feeds 8 so plenty for yourself and your friends or family.
And we're back in person for the annual 5K Reindeer Run! Join us at Crab Cove in Alameda for the race. You can walk, run, jog, or a mixture of the three. Kids also welcomed!
Can't make it in person? We're still offering virtual! See more details below.
We hope to see you on Saturday, December 11 at Crab Cove in Alameda. The event begins at 8:00am and ends at 11:00am.
Reindeer Run Proceeds go to:
10% of the proceeds from Reindeer Run registrations will be donated to the Alameda Food Bank. For every $1 we donate, the food bank will be able to buy $7 worth of food!
Unable to attend in-person event?
The Reindeer Run is also available virtually! If you are unable to come to Crab Cove and still would like to participate, you can still register for the event and track your race through the RaceJoy app (available for IOS and Android). The app will be able to conveniently track race times and distances on your smartphone. Information about RaceJoy's great features and the download link are available by clicking RaceJoy. (Please note: SJND Reindeer Run will not show up on RaceJoy until about a week before the race's start date).
Virtual participants will be able to complete their race by Tuesday, December 21. All virtual participants will also receive their Reindeer Run packet in the mail.
Cost
In-Person Registration: $30
Virtual Registration: $35 (to account for shipping)
With either registration, you get the following items for being a participant:
Event T-Shirt

Finishers medal that doubles as a holiday ornament
Registration fees are non-refundable. If you aren't able to participate in the race, your fee is considered a donation to SJND athletics.
Reindeer Run Packet & "Take & Make" Pasta Kit Pick-up
Reindeer Run packets and pasta kits will be available for pick up starting Friday, December 10th and Saturday, December 11th. All Reindeer Run registrants and people that purchased pasta kits MUST sign up for a date and time to pick up their items. Each day varies in availability for item pick up, so please reference below to choose which date will work best for your pick-up. Thursday's and Friday's pick-up will be on campus at the Gym. Saturday's pick-up will be at Crab Cove, Alameda.
• Thursday, December 9 - Reindeer Run Packets ONLY (race bibs & participation t-shirts)
• Friday, December 10 - Reindeer Run Packets & "Take & Make" Pasta Kits
• Saturday, December 11 (day of the event) - Reindeer Run Packets & "Take & Make" Pasta Kits
Please schedule your pick up time here at SignupGenius! There are more details about pick up on the sign-up page.
Raffle Ticket Information
Raffle tickets will also be sold on the day of the event with a grand prize being a pair of Warriors tickets as well as Amazon Gift Cards and gift baskets created by the SJND sports teams.
Raffle tickets will ONLY be for sale on the day of the event at Crab Cove. Raffle ticket prices will vary depending on the prize you would like to bid for. Here are the raffle ticket prices according to the prizes:
- Grand Prize: Warriors Tickets (2 tickets per game - December 23 vs. Memphis & December 28 vs. Denver)
- Raffle Ticket Prices: 1 Ticket for $25 ; 3 Tickets for $50 ; 10 Tickets for $100
- Amazon Gift Cards & Gift Baskets (items will vary in gift baskets)
- Raffle Ticket Prices: 1 Ticket for $5 ; 10 Tickets for $20 ; 30 Tickets for $30
Through this event the Booster Club has raised money for school vans, apparel, scoreboard, and equipment for offsite venues (i.e College of Alameda). Athletics and the Booster Club look forward to your participation and contribution in this newly combined event!
Booster Club Membership
All families or individuals are encouraged to join the Booster Club. The purpose of the Saint Joseph Notre Dame High School Booster Club is to:
Create a fun, exciting and positive atmosphere for club members and all Pilot fans that will solidify home court/field advantage
Provide an excellent social opportunity to meet new people and make new friendships through an interest in athletics
Serve as ambassadors of SJND High School and act with integrity and sportsmanship
The Saint Joseph Notre Dame High School Booster Club will support Pilot Athletics as an integral part of the educational mission of SJND. Our fundraising efforts during the past year provided: free entry for all students into the SJND Gym for regular season games, t-shirts and sweatshirts for all athletes, sports award BBQs for all sports, and two vans to help aid with transportation.
A Booster Club membership is a tremendous value which includes free admission to all regular season home games at Kelly Gymnasium. There are three membership donation options: $100, $50, and $25. 100 percent of your membership fee goes towards athletic support. Email us your questions or comments to: sjndboosterclub@sjnd.org
Frequently Asked Questions
SJND and the Alameda Food Bank truly appreciates your support!
Don't forget to take pictures out there! Get creative with your finish line – share your images and stories and tag us on social using the hashtag #RunSJND
Thank you and Go Pilots!